Jim Rodgers grew up surfing the awesome waves of the North Jetty and fell in love with Fort George Island. It wasn't long before he decided to open a surf shop in the island's original post office, a WWI army barracks. Jim's goal to create a classic surf shop catering to the rising surf culture surrounding The Jetties, now known as Huguenot Park, led to opening his first store in 1974. The Jetties saw many changes through the years and is still one of the few remaining beaches you can drive to your favorite spot. Jim's passion for protecting the sport and the local surf break led to him promoting and establishing a 'designated surfing area' within Huguenot Park (South from the flats to the jetty).
Growing up fishing and clamming taught him the island waters. Looking for a fast convenient way to get around, Jim introduced sit on top kayaking, which is still a favorite way to explore the pristine Fort George River and surrounding coastal waters.
Fast-forward 41 years and after trying retirement, Jim is back again, reopening his surf shop in April, 2015 at the same popular location. We now offer new, used and rental Surfboards, SUPs, Kayaks, board accessories and the latest in swimwear and beach needs.
As you 'island hop' down A1A or take a ride over on one of the few remaining river ferries, take the time to experience the unique coastal forests, salt marshes and abundant wildlife our islands have to offer. Stop on by and come check us out! Fort George Surf Shop has been part of the fabric for surfers and beach lovers for decades. We will be glad to help make your experience great!
Welcome to Fort George Surf Shop!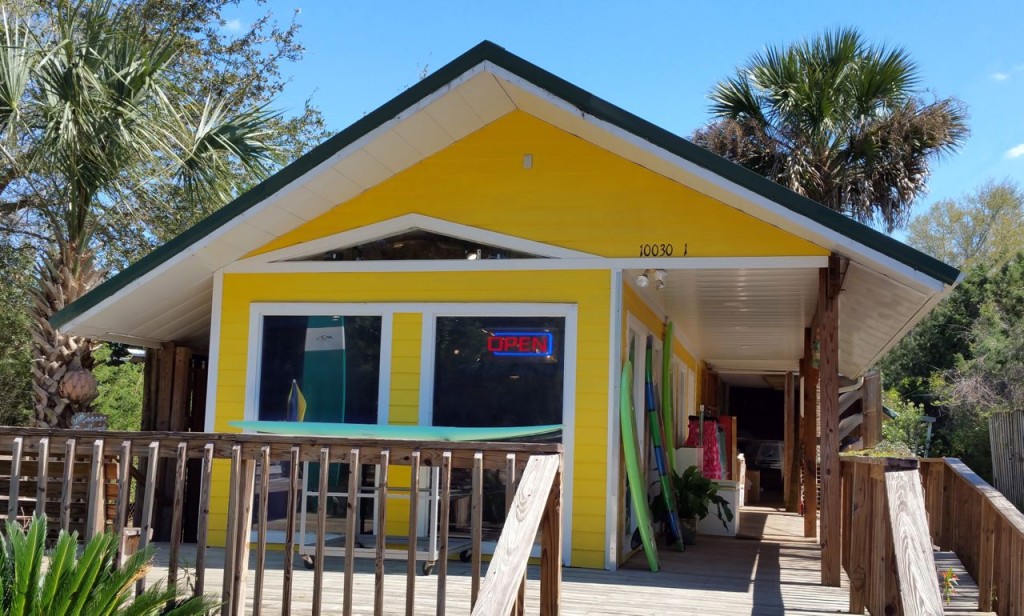 These guys are the real deal!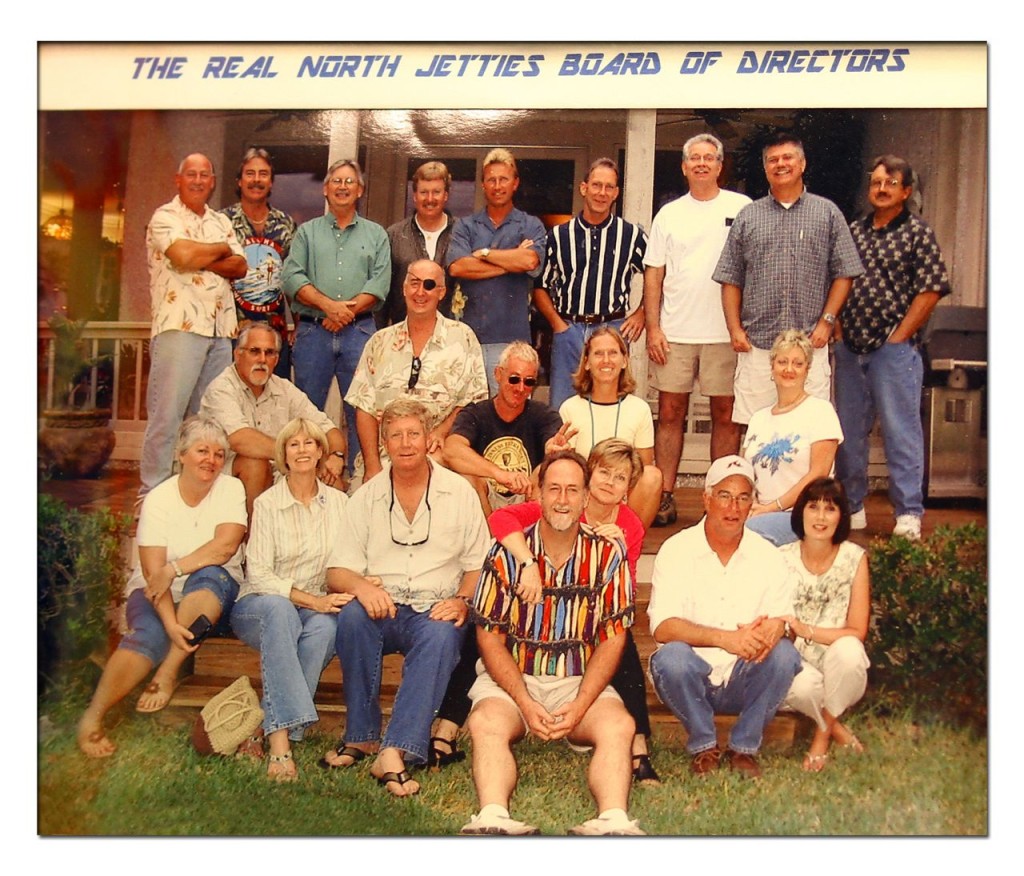 Hall of Fame Surfer, Dick "ROZO" Rosborough is a regular at the shop.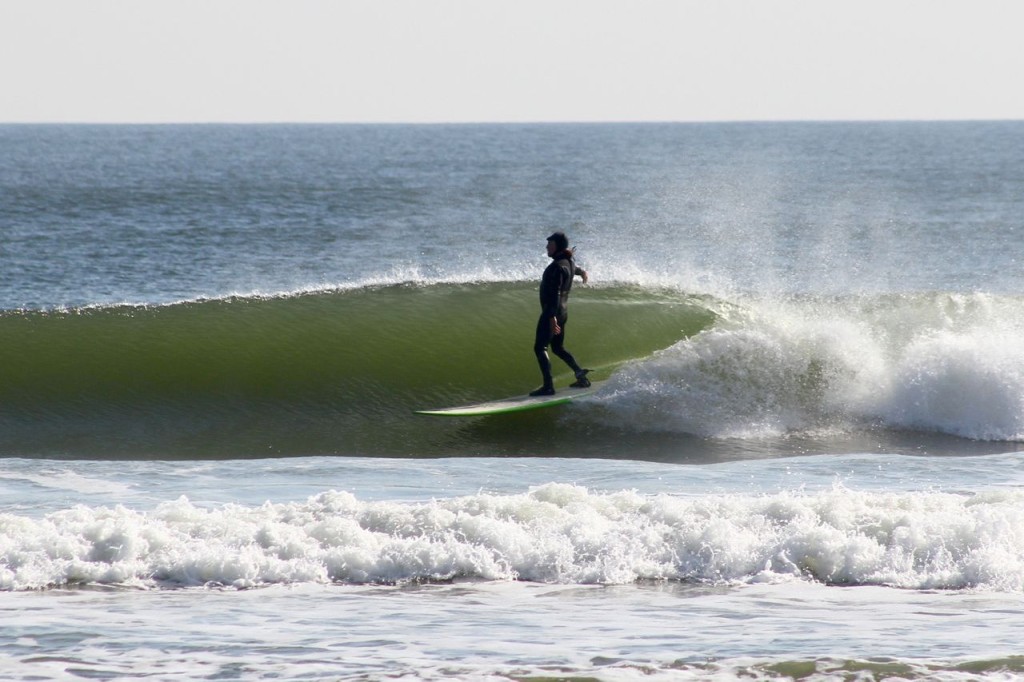 Owner Jim Rodgers still finds time to surf the North Jetty waves!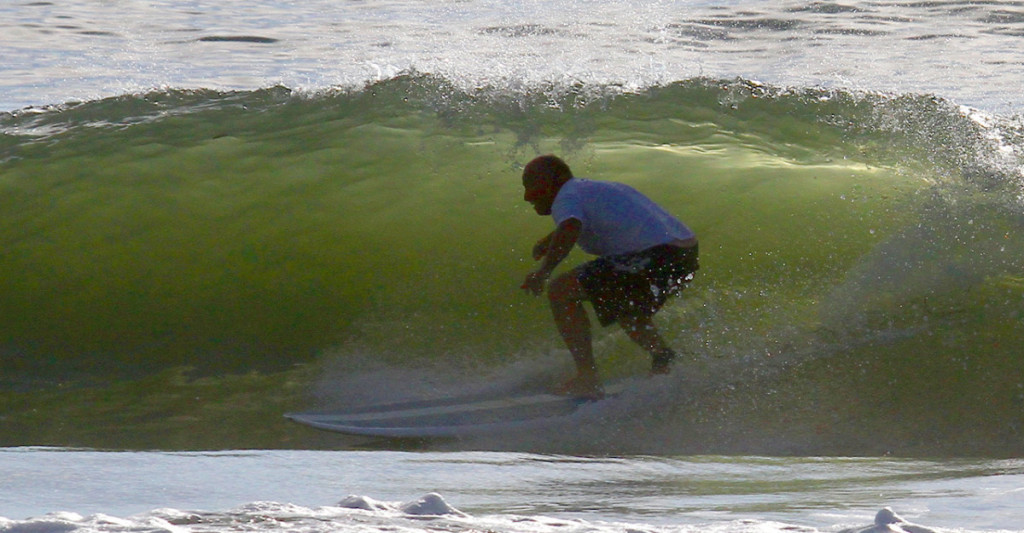 Thanks for visiting FGSS!